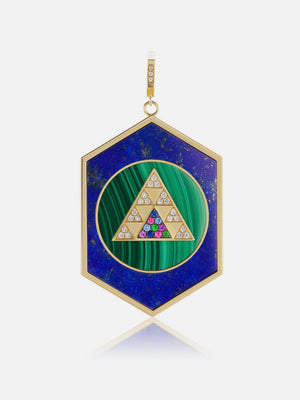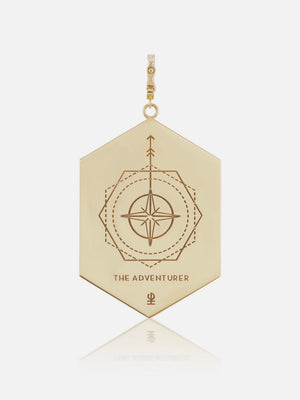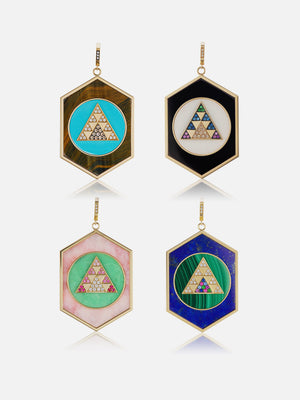 Hexed Collection: The Adventurer
Regular price
Sale price
$7,850
Unit price
per
Sale
Sold out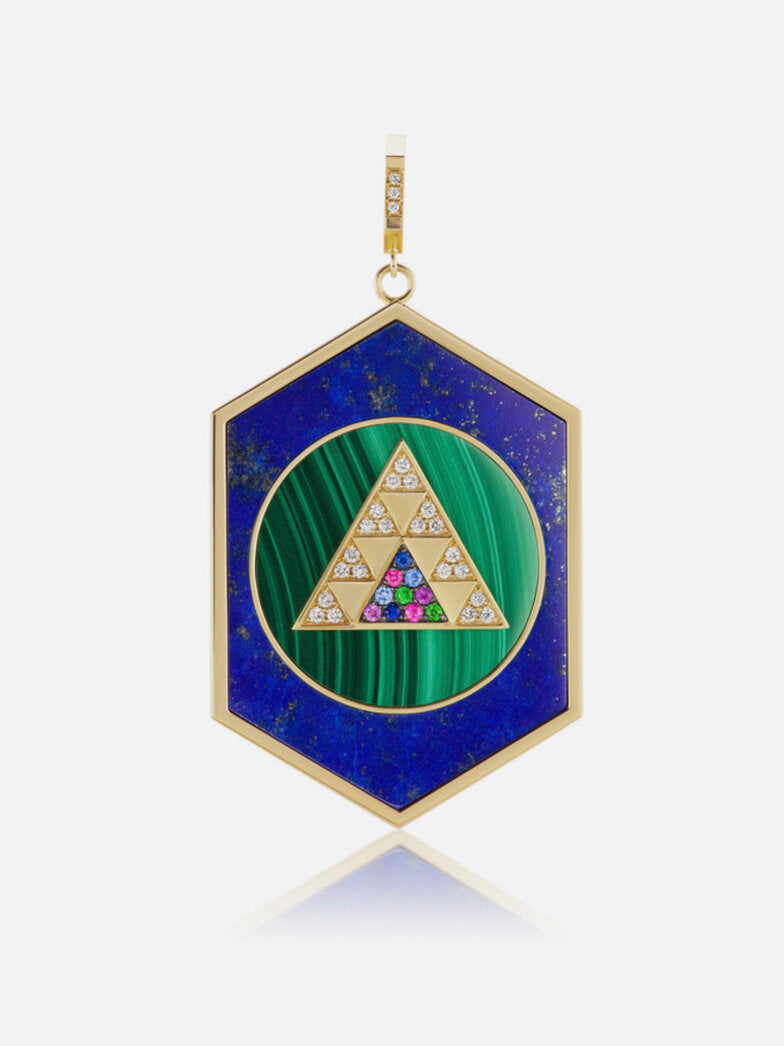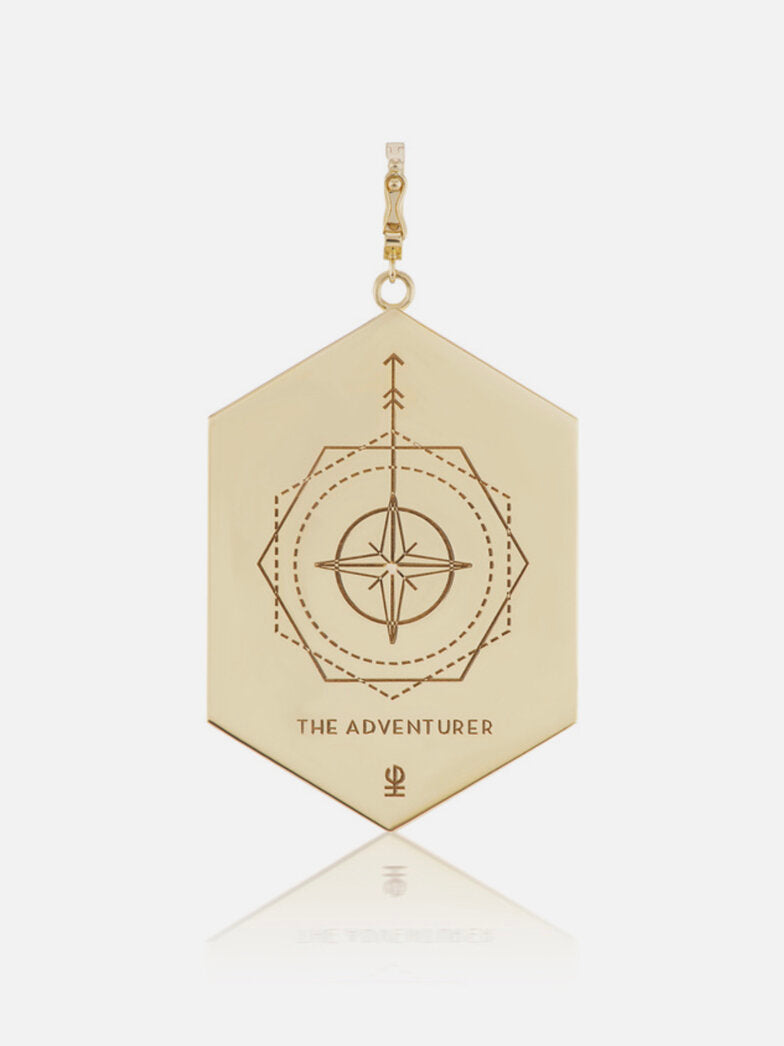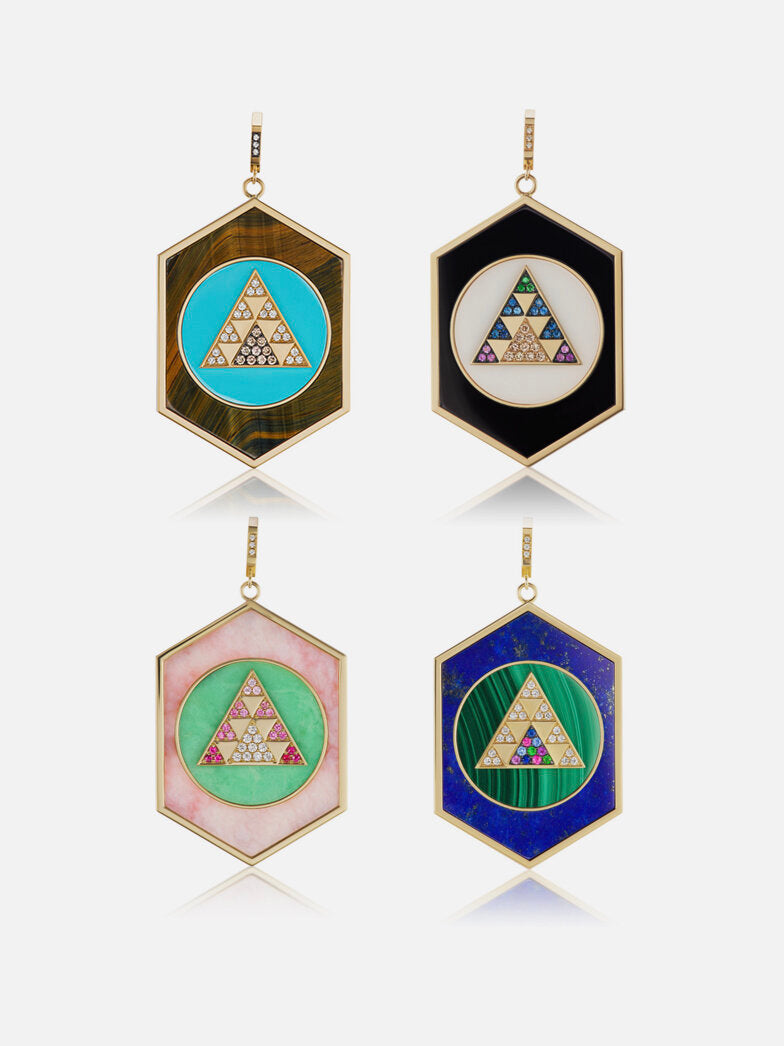 DETAILS
Width

1.75" tall not inclusive of bail

Stone Type

Lapis lazuli, malachite, diamond, sapphire, tsavorite, amethyst.
DESCRIPTION
A bewitching pendant with a contrasting background of lapis lazuli and malachite with an 18K yellow gold, diamond and multi color gemstone pyramid. The diamond bail opens to connect to a hexagon Foundation necklace, sold separately. We use natural stones and there is variation in veins and patterns in each stone piece we create

The Adventurer was made for those on inner and outer journeys. Lapis Lazuli: uncovers truth, promotes awareness and aids in deep inner journeys. Malachite: known as a guardian stone for travelers, promotes confidence and luck.
HEXED is a 4-piece capsule of modern talismans from Harwell Godfrey. These bewitching pendants are available in four vibrant stone combinations that represent distinct personality attributes: The Visionary, The Peacemaker, The Adventurer and The Lover. Created specifically with healing properties in mind, each grounding gem was chosen for its unique characteristics.
 "I've always been interested in the healing power of stones, and I wanted to take that to the next level with this collection", explains Lauren Harwell Godfrey. "Hexed pairs two powerful stones to create an unexpectedly bold, geometric visual impact, anchored by the pyramid in the center that represents our 'temple of self'."
 Made to order, current lead times 8-10 weeks.
OTHER ITEMS YOU MIGHT LOVE