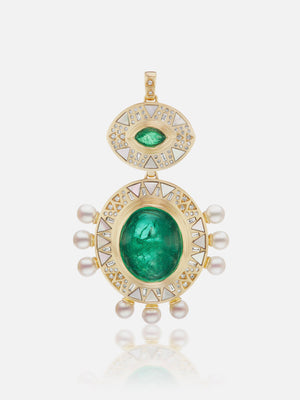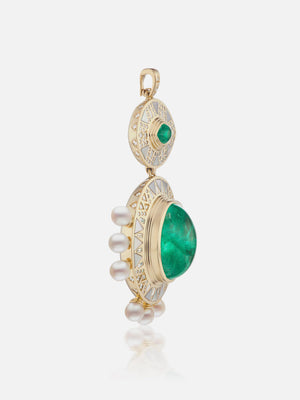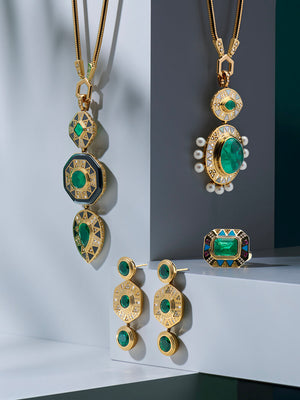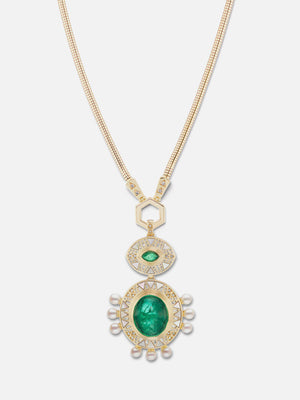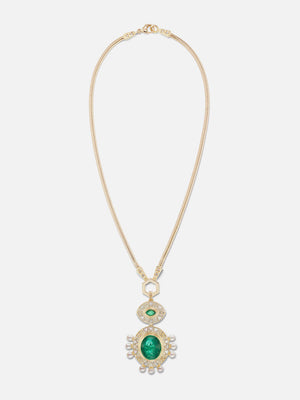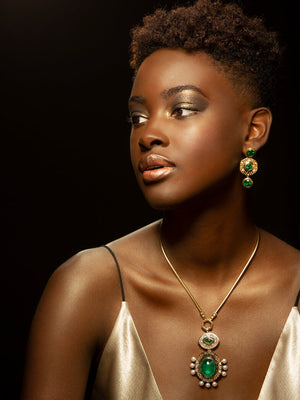 Harwell Godfrey X Muzo Emerald Cabochon Pendant Necklace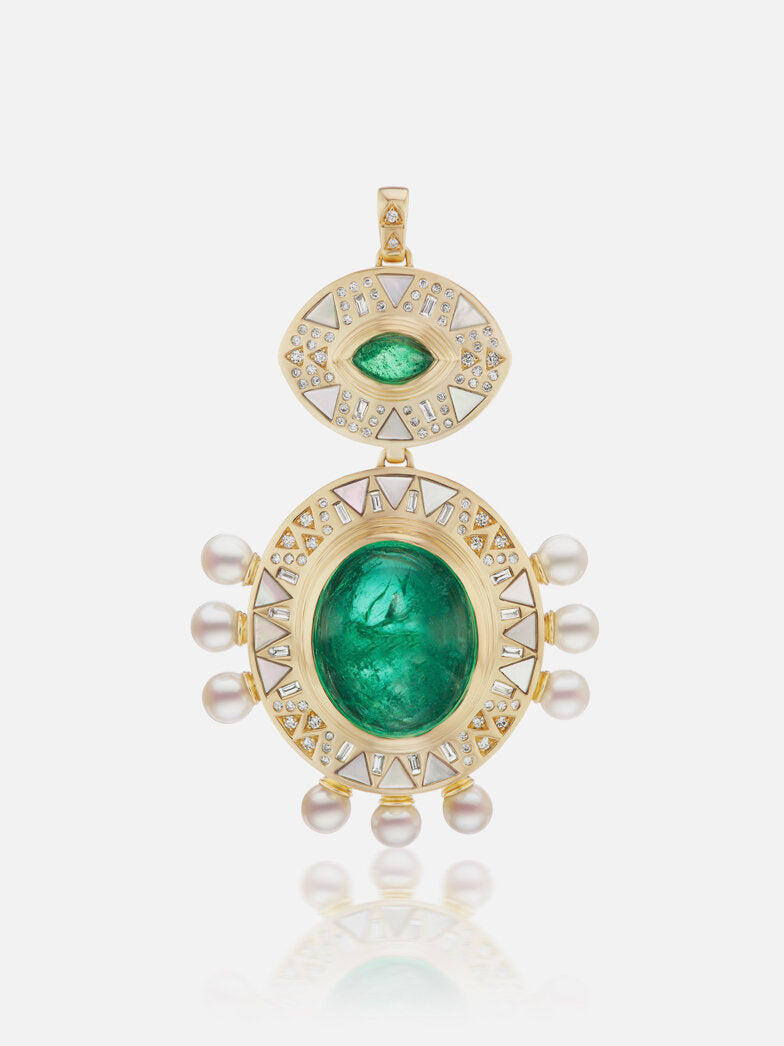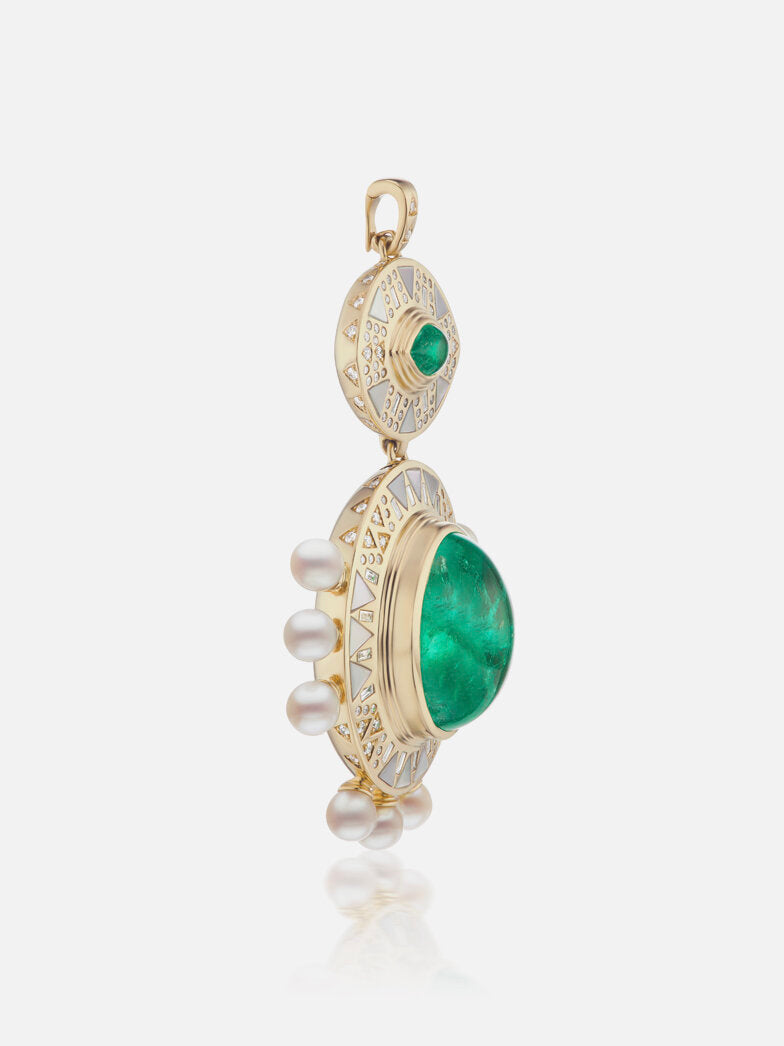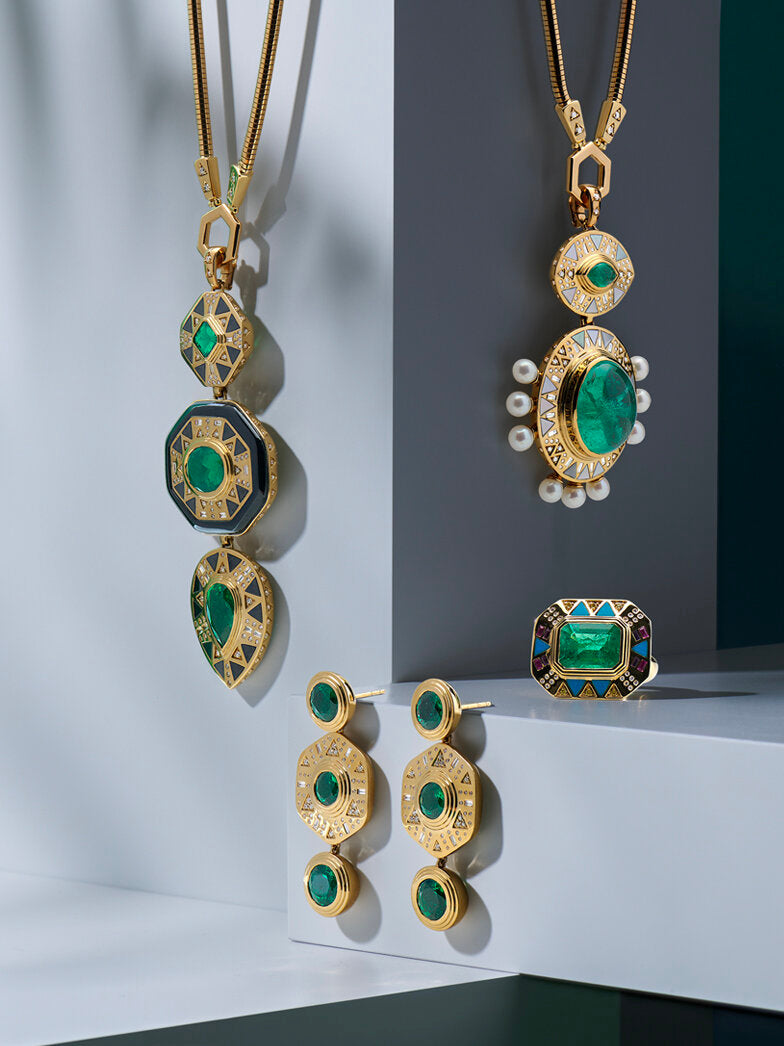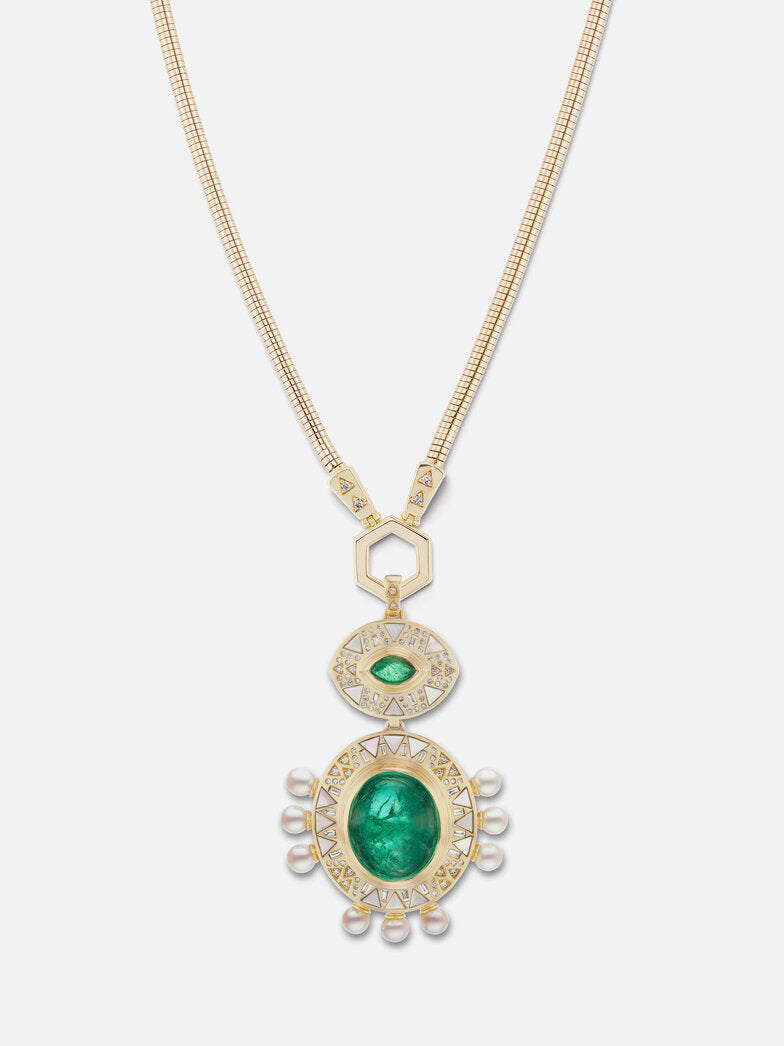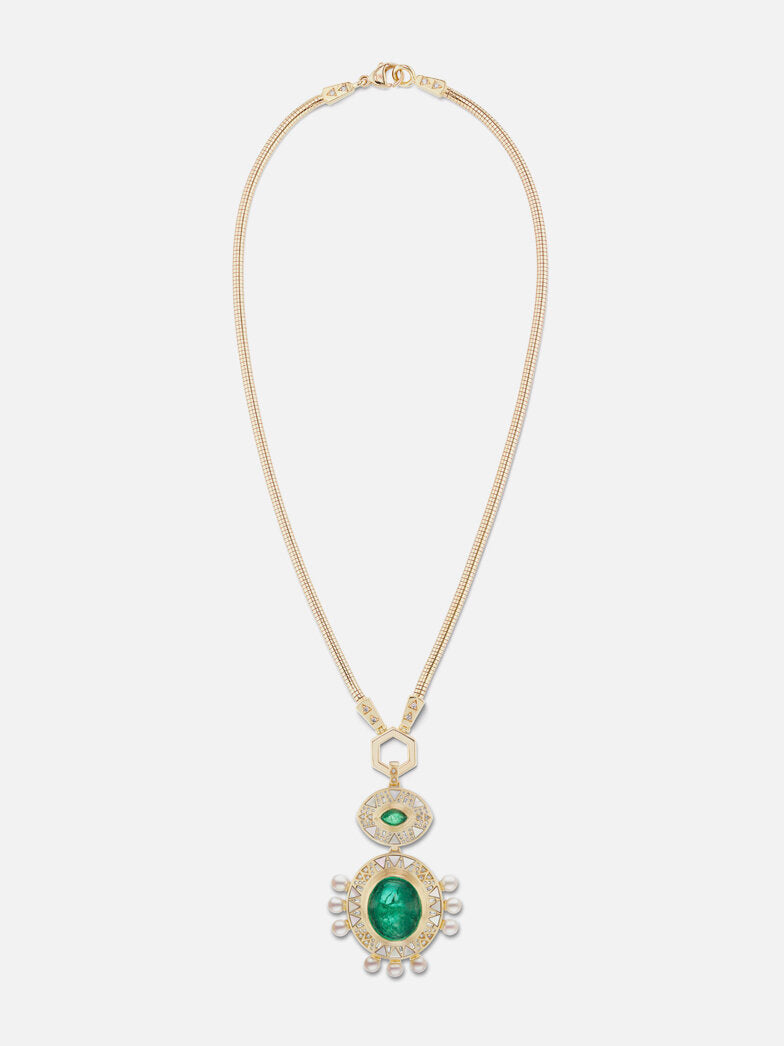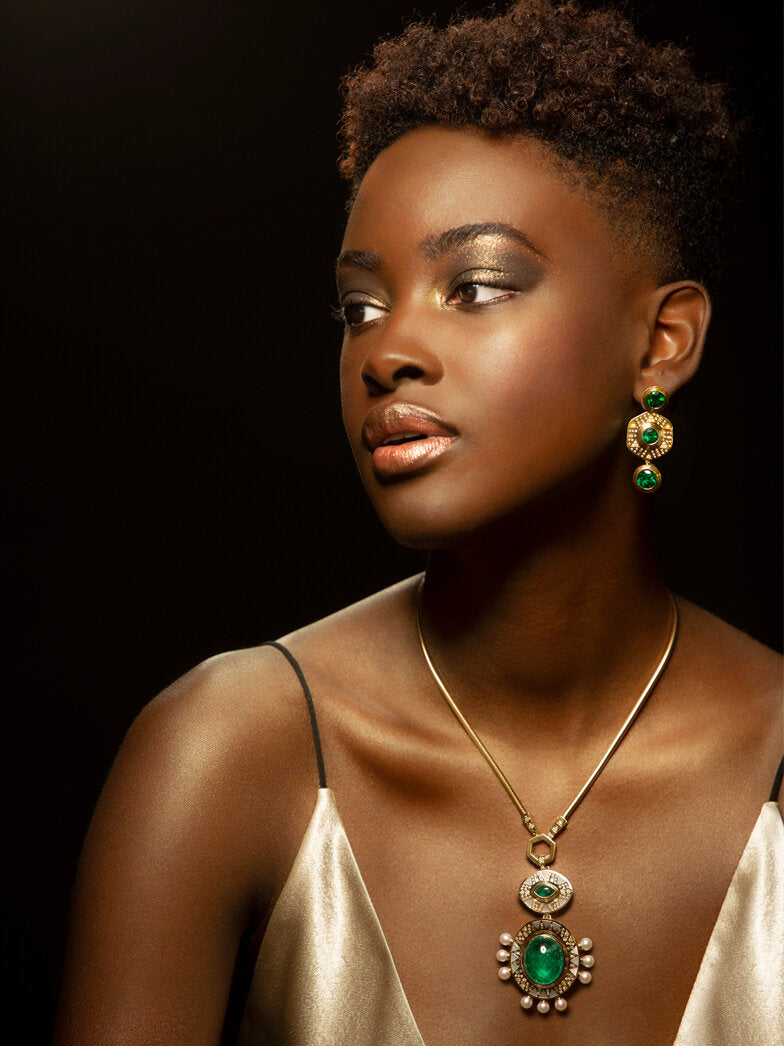 DESCRIPTION
Captivated with the saturated colors and seductive powers of large-scale gemstones, designer Lauren Harwell Godfrey traveled back in time to ancient Egypt for her newest collection, Cleopatra's Vault. Designed to adorn a modern-day queen, a capsule of four one-of-a- kind pieces are set with spectacular sustainably-sourced Muzo emeralds from Colombia, nearly glowing from the inside out.
Harwell Godfrey X Muzo Emerald Cabochon Pendant Necklace Details:
One-of-a-kind 18K Yellow Gold, Muzo Marquise 1.41 CT and Oval 23.12 CT Emerald Center Stones, Mother Of Pearl Inlay, White Diamonds 1.17 CT and White Cultured Pearls.
Pendant bail opens to clip on to the 16" 18k Gold + Diamond Snake Foundation Chain, included.

OTHER ITEMS YOU MIGHT LOVE