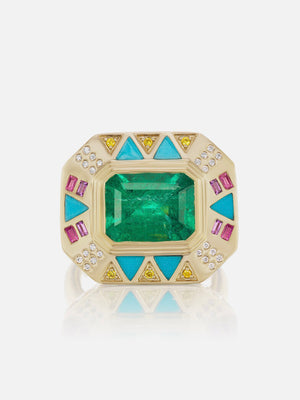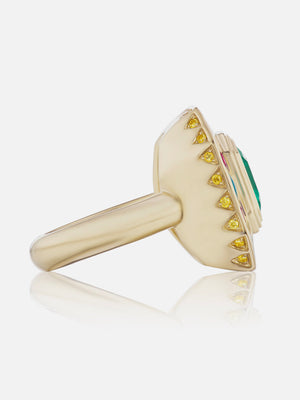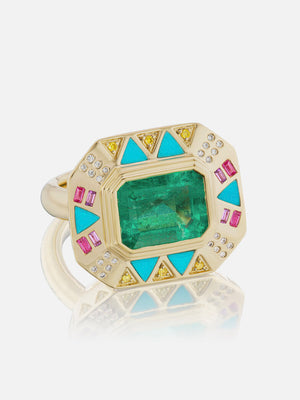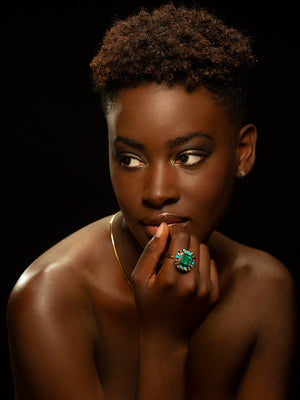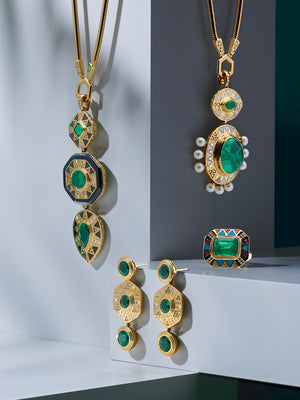 Harwell Godfrey x Muzo Emerald Ring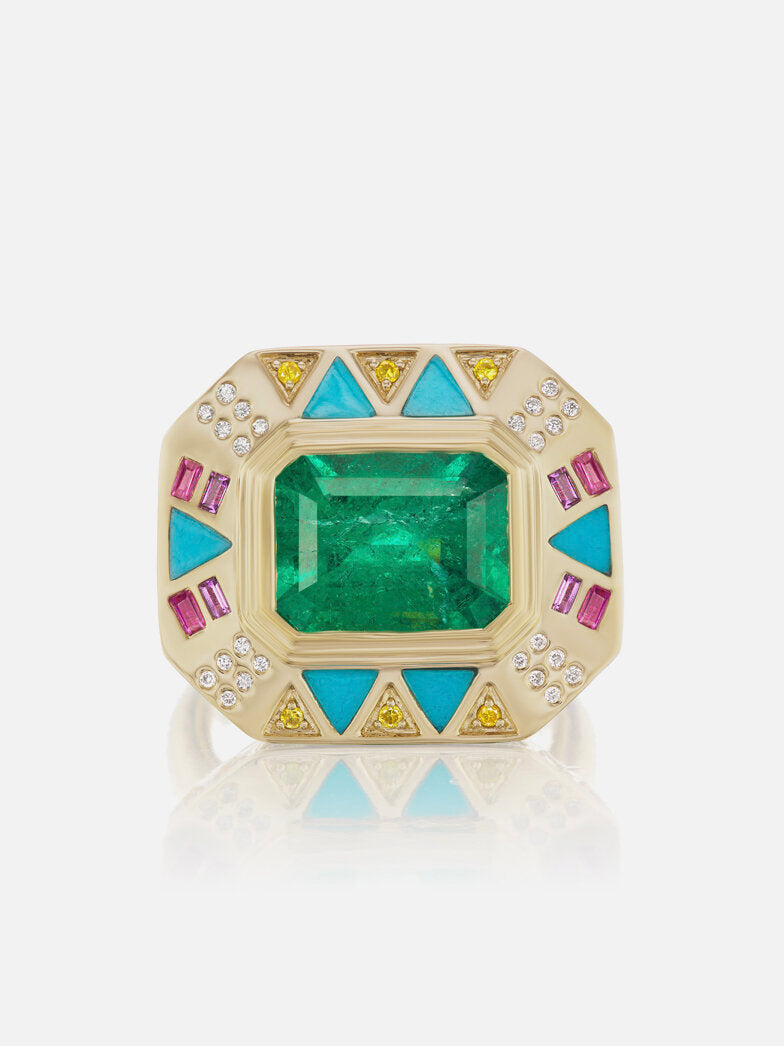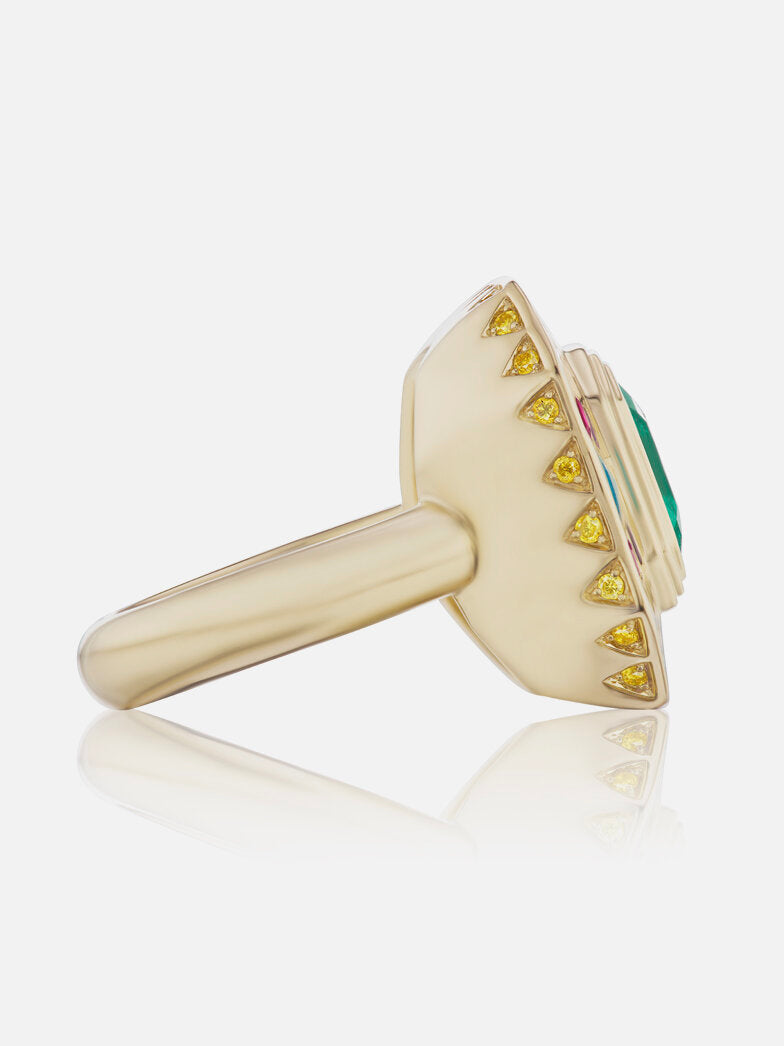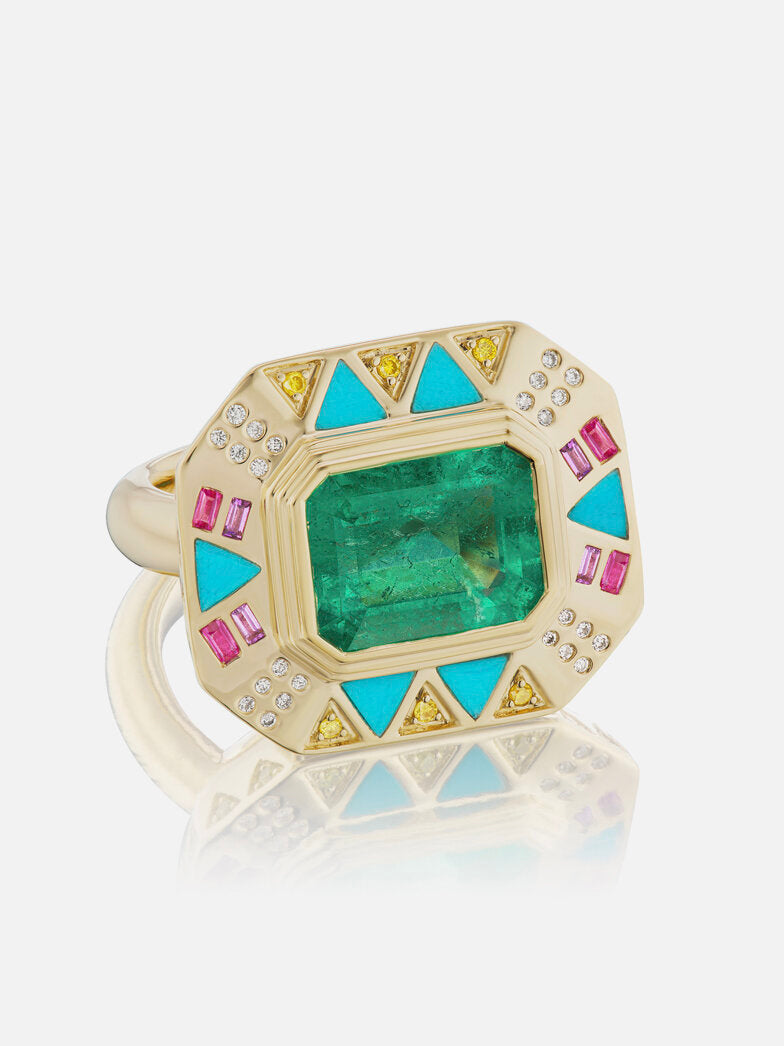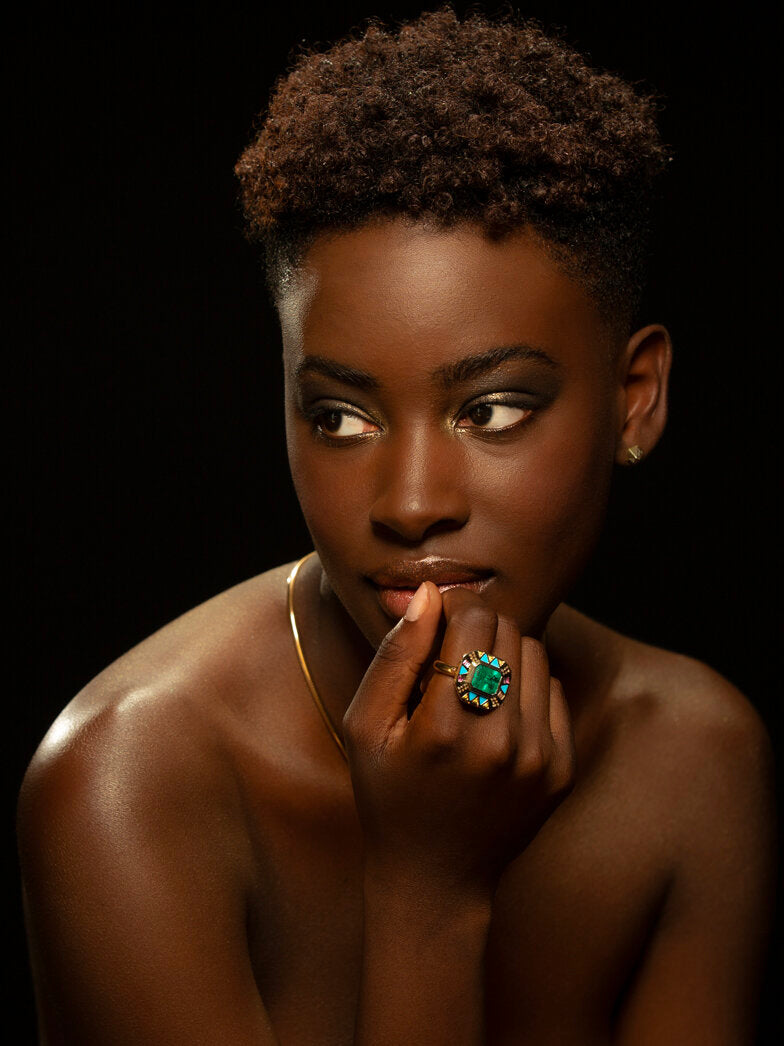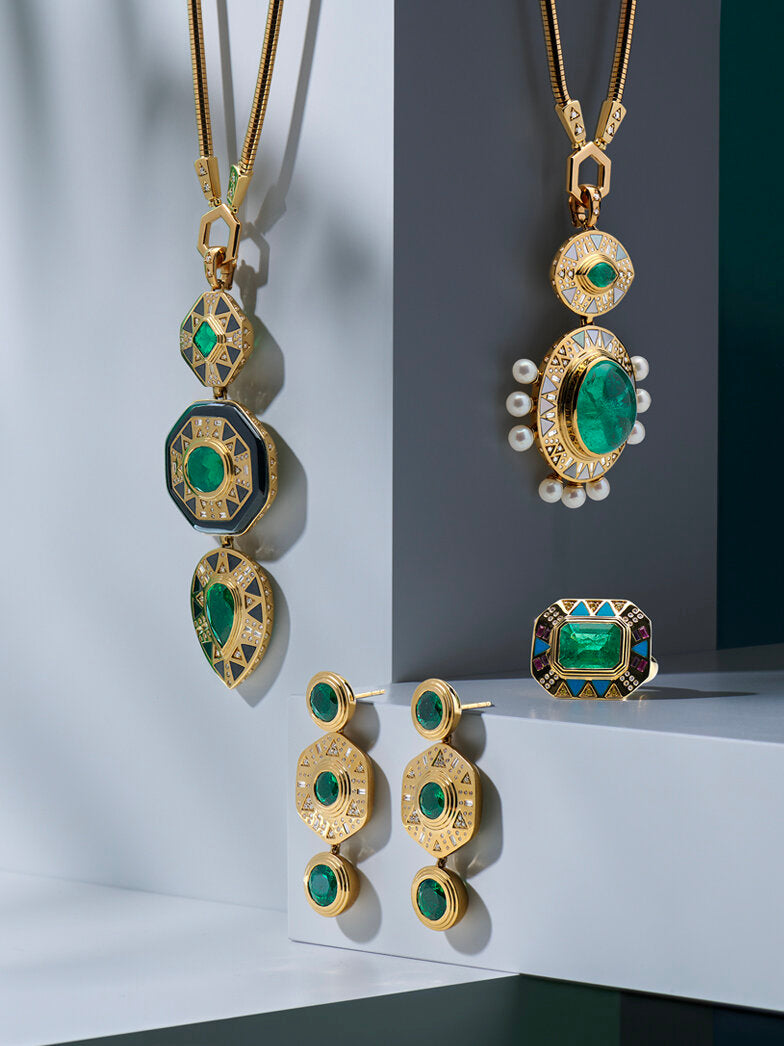 DESCRIPTION
Captivated with the saturated colors and seductive powers of large-scale gemstones, designer Lauren Harwell Godfrey traveled back in time to ancient Egypt for her newest collection, Cleopatra's Vault. Designed to adorn a modern-day queen, a capsule of four one-of-a- kind pieces are set with spectacular sustainably-sourced Muzo emeralds from Colombia, nearly glowing from the inside out.
Harwell Godfrey X Muzo Emerald Ring Details:
One-of-a-kind, 18K Yellow Gold, Muzo Emerald 5.20 CT, Inlay Turquoise With Yellow and White Diamonds 0.33 CT, Pink Sapphires and Amethyst.
OTHER ITEMS YOU MIGHT LOVE