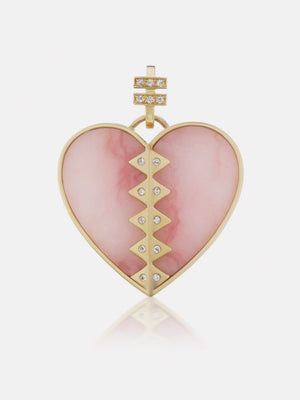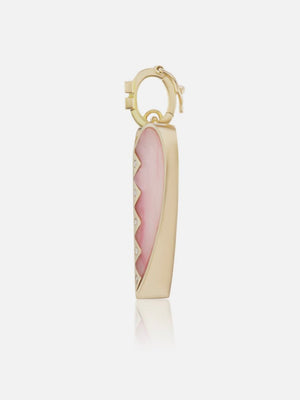 Pink Opal Heart to Benefit Every Mother Counts
Regular price
Sale price
$2,750
Unit price
per
Sale
Sold out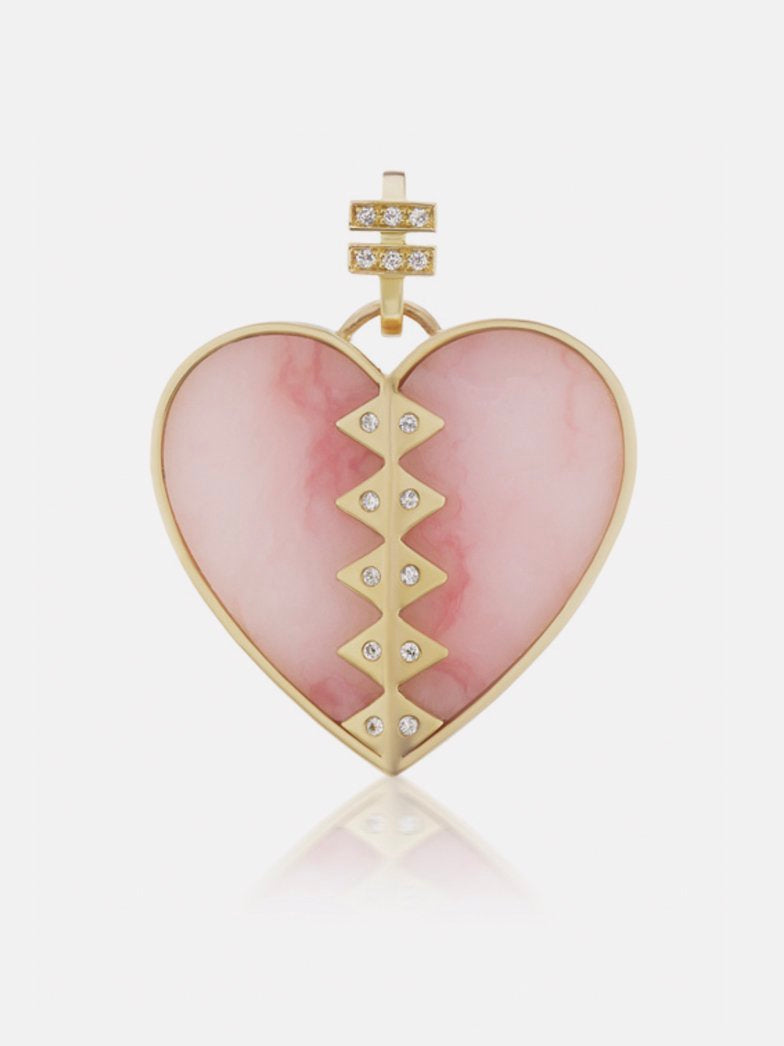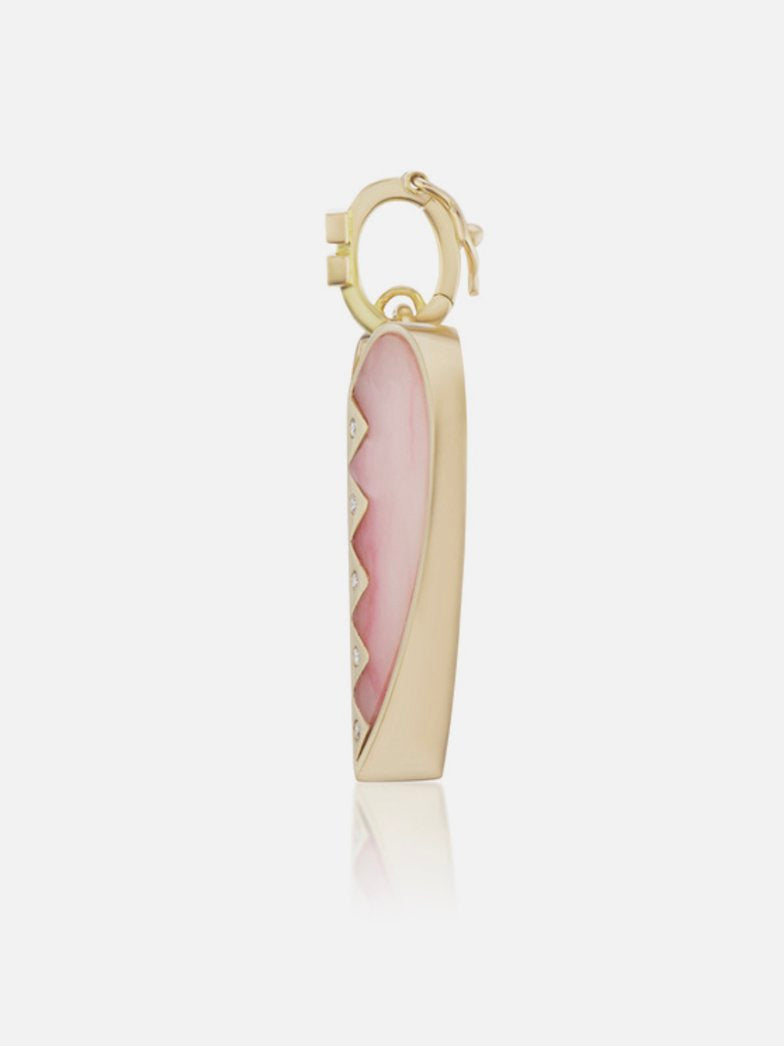 DETAILS
Total CT Weight

0.08ct diamonds

Width

measures 1" not inclusive of bail
DESCRIPTION
Made from pink opal, diamonds and 18K yellow gold. We use natural stones and there is variation in veins and patterns in each stone piece we create.
Current total donated to Every Mother Counts: $16,973!
A collective total for all Charity Heart donations: $312,621.50!

100% of profits from each Pink Opal Talisman will be donated to Every Mother Counts, a non-profit organization dedicated to making pregnancy and childbirth safe for every mother. Every Mother Counts works to achieve quality, respectful, and equitable maternity care for all by giving grants and working with partners and thought leaders to increase awareness and mobilize communities to take action.
"I went into heart failure after complications from childbirth and know firsthand how important it is for expecting and birthing mothers to have access to quality care," explains designer Lauren Harwell Godfrey. "I am incredibly honored to be supporting the important work of Every Mother Counts, a cause I believe deeply in."

The pendant, envisioned as a healing talisman, has pink opal at its core. As Lauren sketched the design, she realized that her signature triangle motif placed over the heart in repetition created what looks like a broken heart that has been put back together. The choice of stone is symbolic: Pink Opal is a love stone with a deep connection to the Heart Chakra. It works to heal our emotions, allowing our hearts to open to love. Each heart comes with a bail that opens and can clip on to the brand's signature Foundation chain. The bail has two bars creating an equal symbol as a gesture of the unity we can achieve when we help each other.

The Harwell Godfrey Charity Hearts collection began when Lauren was thrust into action during the Black Lives Matter protests in 2020. She created a black onyx heart pendant with 100% of proceeds going to NAACP, and has since added to the collection with four more charity hearts benefitting World Central Kitchen, Futures Without Violence, and the Human Rights Campaign, and Every Mother Counts donating nearly $200,000 in total.


Made to order. The current lead time is 8-10 weeks

OTHER ITEMS YOU MIGHT LOVE